Galle Fort or Galle Fort + tea factory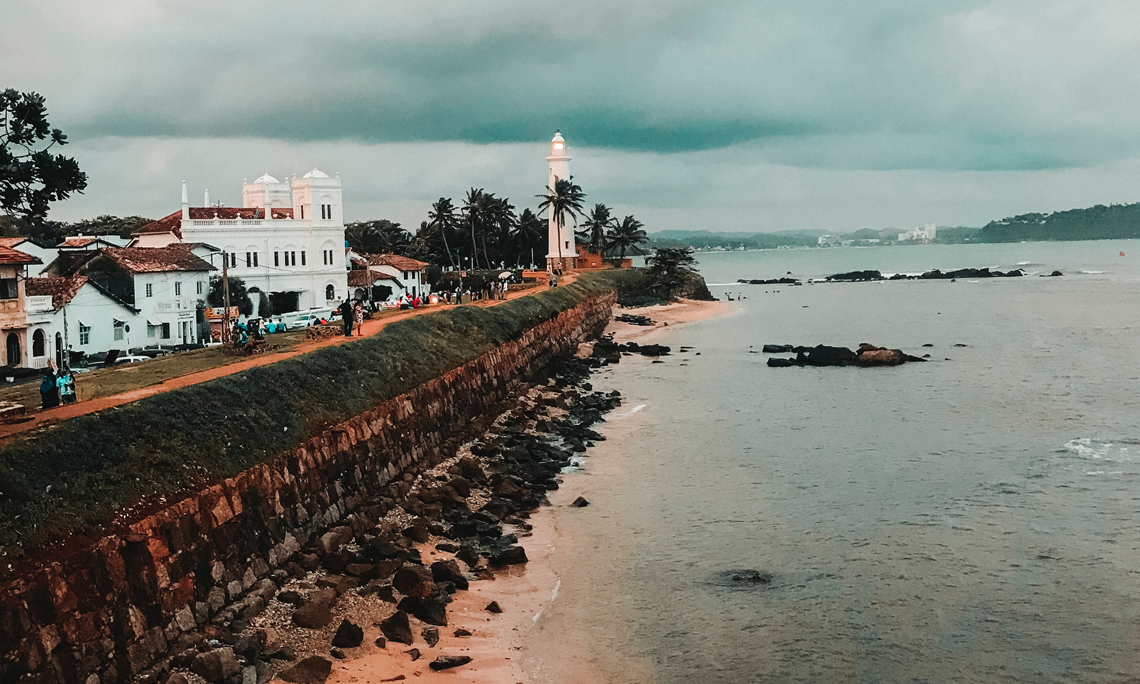 Galle is a jewel. A Unesco World Heritage Site, this historic city is a delight to explore on foot, an endlessly exotic old trading port blessed with imposing Dutch-colonial buildings, ancient mosques and churches, grand mansions and museums. Wandering its rambling lanes you'll pass stylish cafes, quirky boutiques and impeccably restored hotels owned by local and foreign artists, writers, photographers and designers.
Built by the Dutch, beginning in 1663, Galle's core is the Fort, a walled enclave surrounded on three sides by the ocean.Today's town has grown greatly and spreads into the surroundings but the Fort is the slow beating heart of Galle's history. The walled city has stood since the early sixteenth century, through the Colonial periods of the Portuguese, Dutch and British and in our present times is proclaimed as an Archaeological Reserve and has been identified as a living World Heritage Site.
The old walls are a favorite promenade for Galle's citizens and its visitors alike.
Through the rolling streams of Time and Change, Galle still retains – as few other towns in Sri Lanka – an atmosphere of the past. A peep into the old houses reveals them to be spacious and airy, with large, ornamental doors and windows, pillared verandahs and co
You can spend half day in Galle and the other part of the day visit Tea Plantation Handunugoda Tea Estate.